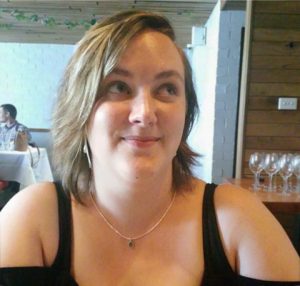 Hello there!
My name is Maia Hulin, I am a dedicated and hardworking student studying a Bachelor of Animation at the SAE Creative Media Institute Sydney. I have a passion for creating works that are vibrant and creative, with a special attention to detail that makes a work come alive.
As an Animation student I am developing my skills in the areas of 2D, 3D, Digital, Traditional, and Stopmotion animation. I am proficient with the Adobe creative cloud, including Premier Pro, After Effects, Animate, and Illustrate, as well as the 3D animation softwares Maya and Cinema4D.

As a child I was always enamored with animation and film, the creativity and skill in creating illusions of movement.  Once I graduated High School I decided to follow this interest and undertook a one year Diploma of Screen and Media which I completed though 4B Screen and Media College in 2016. In the process of my studies I found I had a specific interest in the world of Special Effects, Digital Manipulation and Animatic Creation so I applied to SAE.

Studying at SAE is an exciting opportunity that has allowed me to develop my skills in the areas of conceptualising, 3D Modelling, UV mapping,  Texturing, Rigging and Animation far beyond that which I had before. As an Animator in training I am working on several personal projects
Since 2016 I have worked at the Media production company 4B Media as a part of the Quality Control team. As a member of the Quality Control team my duties include watching each program before it is globally distributed in order to ensure that each program contains all relevant media and has exported correctly, as well as doing content approvals, and writing and approving transcripts for translation. My experiences at 4B Media have taught me about production workflow and teamwork, as well as the importance of punctuality, a strong work ethic, and excellence in all things.

In 2016 while in the process of achieving my Diploma of Screen and Media I decided to purchase a camera in order to practice filmmaking at home, eventually however I was asked by a friend to assist with photography at an event. From there I chose to continue developing my photographic skills and have since shot several wedding and events, I created a website; MaiaDigitalMedia.com.au and have significantly increased my photographic abilities in correlation with my film work.
As a creator I have a passion for visual excellence, and one day aspire to lead a team to create something truly meaningful in a way that art and visual expression can only convey. Thank you for visiting my website and feel free to look through my gallery, and click the link below to view my photography website.
Thank you!